More than 1000 satisfied
Customers
Cleaning carpets
Is our business!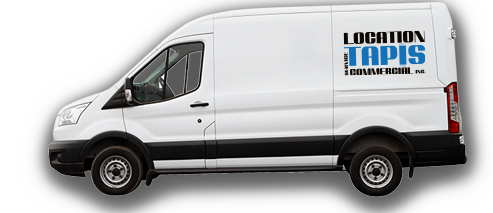 Do you need to rent carpets for your business?
Are you wondering if our services are really essential for your business? We invite you to read these few statistics that demonstrate beyond any doubt the importance of having efficient and clean entrance mats in your establishment.
- 80% of the dust found in an establishment comes from the shoes of the people coming in.
- Up to 24 lbs of dirt can be found in your establishment by the simple passage of 1000 people in a given entrance over a period of 20 days.
- Up to 42% of the varnish on your floor can be damaged by the passage of approximately 1500 people on the first 6 feet of the floor of your establishment, if it's not covered by a carpet.
- 91% of customers choose to enter a store over another, mainly because of its appearance. Moreover, 42% of these people judge the appearance of a business primarily by the cleanliness of its floors.
- It can cost a business over $500 to pick up 1 pound of dirt when it is scattered around the establishment by the daily routine in the building.
- More than 30% of worker injuries are the result of falling due to slippery floors.
This is why entrance carpets are not only indispensable, but also profitable in the long term for your business. It reduces the risk of falling for your employees as well as your customers, it limits the amount of dirt that enters your business, it helps taking care of your company's image and it increases the life span of your floors.
Ask for your free estimate now! Our specialists will be pleased to help you evaluate your needs by coming to your place of business to make you a service offer that is adapted for you!