More than 1000 satisfied
Customers
Cleaning carpets
Is our business!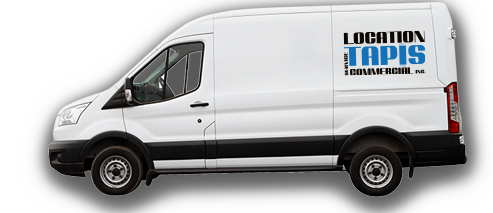 How to choose your carpets
THE QUALITIES OF A GOOD CARPET
To choose its entrance mats, SLTC inc. relies on 6 very important criteria in order to offer the best possible service to its customers.
SAFETY
One of the primary goals of an entrance mat is obviously to ensure the safety of the building's users (customers and employees). It is therefore essential that the mat used does not move under the feet of the customers, that it does not curl up at the end and that it does not bend causing a bump on which a person could stumble. Therefore, we only use mats with a heavy and rigid rubber underside. This ensures that the mat stays securely in place at all times during the rental period.
CLEANLINESS
Another priority quality of a carpet is certainly to be a key element helping the cleanliness of the premises. The carpet must be absorbent while allowing a good scratching of the shoes and boots when a person enters the establishment. SLTC inc. makes sure to choose industrial quality carpets in order to provide the best possible scratch-absorption ratio for our clients.
SUSTAINABILITY
We know how important savings are to all our customers, so we make it our duty to offer them the best possible prices. The durability of the carpets we choose allows us to offer them a quality service while maintaining a competitive price. The carpets selected by our specialists must therefore keep their aesthetics as well as their original state as long as possible.
ACCESSIBILITY
Reception carpets must also allow all your customers to freely enter your business. They must therefore be practical and safe for the elderly as well as people with reduced mobility (wheelchairs, walkers, canes, etc.). We ensure that the carpets rented by our clients remain low to the ground so the access to the establishment is optimal.
AESTHETISM
We know how important the aesthetics of the entrance to a business is to create a good impression for the customers who enter. We therefore offer two colors carpets with small patterns. This detail allows you to keep a clean and welcoming look, even during storms, or with calcium during the winter.
SIZES AND QUANTITIES ADAPTED TO YOUR NEEDS
Since every business is different, the needs for carpets are also different from one establishment to another. The number of people that enter each day, the size of the entrance, the waiting areas and the outdoor environment affect the needs of the company. SLTC Inc. therefore ensures that the needs of its clients are respected by offering several sizes of carpets as well as a free estimate in each business to ensure that the service will be efficient and adapted.